Jason Clermont
Broker/Owner, REALTOR®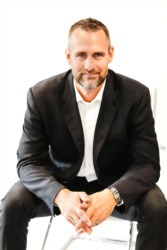 Jason was born and raised in Regina. Growing up playing hockey, basketball and football he learned the value of a great team. As a standout athlete in the Regina High School Athletics Association, Jason went on to play for the Regina Rams, was drafted by the BC Lions and finished a CFL career with the Saskatchewan Roughriders. His career was blessed with numerous championships and individual accolades.
In 2006, Jason returned to the University of Regina and completed his Bachelor of Administration degree as well as becoming licensed in real estate. An informal partnership was formed with Jim Christie, who helped to service clients while Jason was away for the summer months playing for the BC Lions.
In 2009, Jason signed with the Riders and the JC REALTY TEAM was born. Jason is licensed in many areas of real estate including residential, commercial, farm and brokerage/office management. His primary areas of focus are residential sales and commercial sales & leasing.
A resident of Wascana View, Jason and his wife Renae can often be found at the hockey rink, football field, ball diamond or gymnastics facility. With three young children (Jaxon, Rylee and Jordyn), Jason has taken to coaching most sports while Renae handles bookkeeping, conveyance administration at JC Realty! Their oldest daughter (Tanessa) studies Social Work classes at the University of Regina as well as chasing her son Jac!
Testimonials
We appreciated Jason's knowledge, professionalism and attention to details.
P.Suwala Regina, left feedback 0 months ago
Jason is professional and personable. He is knowledgeable of the market, provided sound advice, has great work ethic, and was always letting us know what was going on! Jason and his team (Jessica) did an amazing job at staging our home, and were quick to respond to any questions and always so kind and patient with us. Don't believe we could have been more pleased with the results of the sale of our home and definitely couldn't have asked for a better realtor! Highly recommend Jason and his team at JC Realty!
Sara & James, left feedback 10 months ago
It was a great experience working with Jason and the JC realty team. From the initial consultation, to contractual documents, the sales approach, advertising and final closing on the sale of our house in Lumsden. The team at JC realty is very creative in their approach and delivery. The communication from the JC Reality team throughout the entire process with every little detail considered made the transaction seamless and stress free. I would not hesitate to call Jason again!
Jordan & Amy, left feedback 10 months ago
More Testimonials