Jason Clermont
Broker/Owner, REALTOR®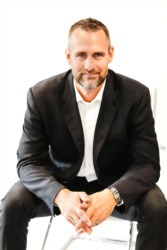 Jason was born and raised in Regina. Growing up playing hockey, basketball and football he learned the value of a great team. As a standout athlete in the Regina High School Athletics Association, Jason went on to play for the Regina Rams, was drafted by the BC Lions and finished a CFL career with the Saskatchewan Roughriders. His career was blessed with numerous championships and individual accolades.
In 2006, Jason returned to the University of Regina and completed his Bachelor of Administration degree as well as becoming licensed in real estate. An informal partnership was formed with Jim Christie, who helped to service clients while Jason was away for the summer months playing for the BC Lions.
In 2009, Jason signed with the Riders and the JC REALTY TEAM was born. Jason is licensed in many areas of real estate including residential, commercial, farm and brokerage/office management. His primary areas of focus are residential sales and commercial sales & leasing.
A resident of Wascana View, Jason and his wife Renae can often be found at the hockey rink, football field, ball diamond or gymnastics facility. With three young children (Jaxon, Rylee and Jordyn), Jason has taken to coaching most sports while Renae handles bookkeeping, conveyance administration at JC Realty! Their oldest daughter (Tanessa) studies Social Work classes at the University of Regina as well as chasing her son Jac!
Testimonials
Jason was extremely professional and engaged. Jason helped us purchase our first home and his knowledge of homeownership was appreciated. When we were doing walk throughs of potential places Jason pointed out things that we never even thought to look for! I cannot recommend Jason enough! We truly appreciate all his help throughout the entire process!
Chelsea, Toronto, left feedback 3 months ago
I would recommend JC Realty and Jason specifically to any one looking for a great realtor. He has a "there for you" approach we really appreciated. There is no pressure, he just wants to find the right home for you! Thanks for making our dream home happen Jason!
Drew Novak Regina, left feedback 3 months ago
I can't say enough about the JC Realty team! It was a pleasure working with them from start to finish because of their professionalism, dedication, and understanding that it takes more than just a listing on a website to sell a house. Jason helped us find the perfect home and sell an existing property quickly and without hiccups, even during a pandemic. We trusted him every step of the way. You will not regret working with this team!!
Stephanie, Regina, left feedback 5 months ago
More Testimonials