Jessica Dunn
Marketing Manager, Listing Stylist - REALTOR®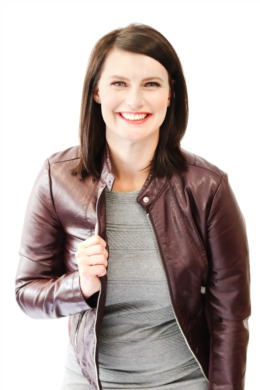 Originally from Vibank, Jessica grew up with a solid work ethic and a strong sense of community. Earning a full scholarship to the University of Regina, Jessica received a Kinesiology Degree, specializing in assisting people with disabilities. Helping people has always been in her blood and it has strongly reflected not only in her real estate career, but also in the work she does in her community. Jessica strongly supports the local YWCA, a worthy cause that assists women and children in domestic abuse situations. She also donates vital funds to local recreational groups in and around her hometown.
Since 2008, Jessica has been proud to call real estate her passion and life long career. Her specialization moving forward with the JC REALTY  TEAM will be in marketing and ensuring that our listings look amazing, where she has extensive experience in. Designing and implementing marketing strategies, de-cluttering, styling and staging will be her main focus with her position. Getting your home "show ready" is an incredibly critical step if you want to sell your home for top dollar in as little time as possible and this is where Jessica truly shines. In fact, she de-cluttered, styled, and staged over 90 homes in 2019 alone. She is a vital asset to connect with long before you list since she can help you edit, sort, and organize your home well before the "For Sale" sign even hits your front yard. Using your existing furniture and decor will help you maximize the potential in your space without breaking the bank. And if your home needs a little extra pizazz, she can lend you some of her staging inventory for our professional videos and photos. Since you will have already done the prep work with Jessica well before you even list, your moving day will be significantly easier since you'll be moving fewer possessions and will have already started to efficiently pack! WIN-WIN! 
And if you are looking to "Fall Back In Love" with your space, she's got you covered. See her de-cluttering packages below!
Jessica currently resides in White City with her husband Leigh, and two daughters Samantha & Evelyn. When she is not running around after her girls, she enjoys working in her yard, travelling, and golfing (very poorly)! She also tries to catch the Toronto Blue Jays games in the summer months every chance she gets.