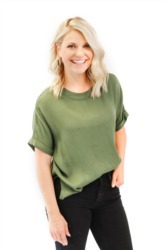 Kyla acts as a catalyst for this community, she's one of its biggest fans. It's no wonder that she's selected real estate as her career since promoting this city comes effortlessly from this proud Regina born gal.
Killing it since 2009, Kyla has been a success in the industry which is attributed to her strong values of family, dedication and hard work. She has a way of genuinely connecting with her clients that value what she does. Initially, Kyla started on a path in broadcast communications. It was the perfect springboard into real estate. She continue to use her communications background through her in-depth walk & talk video tours of her listings, however; we believe it is her commitment to staying current with today's market trends and upholding her strong work ethic, that keeps her clients referring her to their family and friends.
Kyla works all over the city, but she knows the south end like the back of her hand since she's lived there all her life. So whether you are a first time home buyer looking to break into the market, a young family looking to plant some roots, or someone looking to downsize into something more manageable, Kyla has you covered.