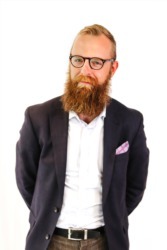 Born and raised in Saskatchewan, Ryan has almost a decade of experience helping people find and sell their homes. 
Ryan's approach to real estate starts with people. He leads with satisfaction, and not the sale. His firm grasp of the industry and excellence in marketing techniques make the important business of buying or selling your home seem like a breeze. With Ryan you'll enjoy a stress-free, dedicated approach as he manages the details and advocates on your behalf. Above all else, clients praise Ryan's transparency and clear communication. 
In his spare time, Ryan loves to ride his motorcycle, travel, and experience different cultures.