Jen & Karin (W2 Realty Team)
W2 Realty Team - REALTOR®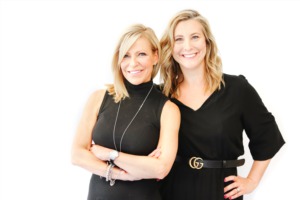 W2 Realty Team
Karin Wees & Jen Welykholowa
Jen & Karin first met as neighbours developing commercial loft space into trendy condos in Regina's Warehouse District. Their shared passion for homes and design led them to a new career path in residential real estate in 2008, and the partnership of the W2 Realty Team was created.
This duo works together as a team with every single client, making their wants and needs a top priority. Their goal is to achieve the best outcome in every transaction and to ensure that the buying or selling process is as fun, easy and as stress-free as possible!
With Karin's business background and Jen's previous career in finance, these two have the upper hand at navigating you through one of your biggest financial decisions confidently, ensuring you are making the right choices for you and your family.
Buying and selling a home can be challenging, but when you have the W2 Realty Team on your side, you know that you have experienced advocates to guide you through every step of the transaction, no matter how long that takes!
While they have a soft spot for lofts in the District, Jen & Karin have extensive expertise in new and resale houses and condos in, and around, all areas of Regina.
Jen | 306.527.2473 | [email protected]
Karin | 306.591.5951 | [email protected]