Downsizing Tips To Help Your Ageing Loved One Even If They Don't Want To Move
Posted by Jessica Dunn on Monday, November 20, 2023 at 12:28 PM
By Jessica Dunn / November 20, 2023
Comment
Downsizing Tips When Your Aging Loved Ones Are Giving You Push-Back
In the later stages of life, seniors often face the daunting task of downsizing, which can be emotionally charged and challenging. Recognizing the difficulty of this transition, Jessica offers practical tips and compassionate guidance for families supporting their seniors through this journey. Downsizing is a terrifying transition for most seniors, but it doesn't have to be if you approach it with compassion and empathy. Sometimes, the thought of moving is too much to handle, and the conversation just stops in a fight or flight response. Reluctance is rooted in fear of the unknown, a loss of independence, and the overwhelming stress of change. Try doing little steps before the actual process of moving to help ease the move.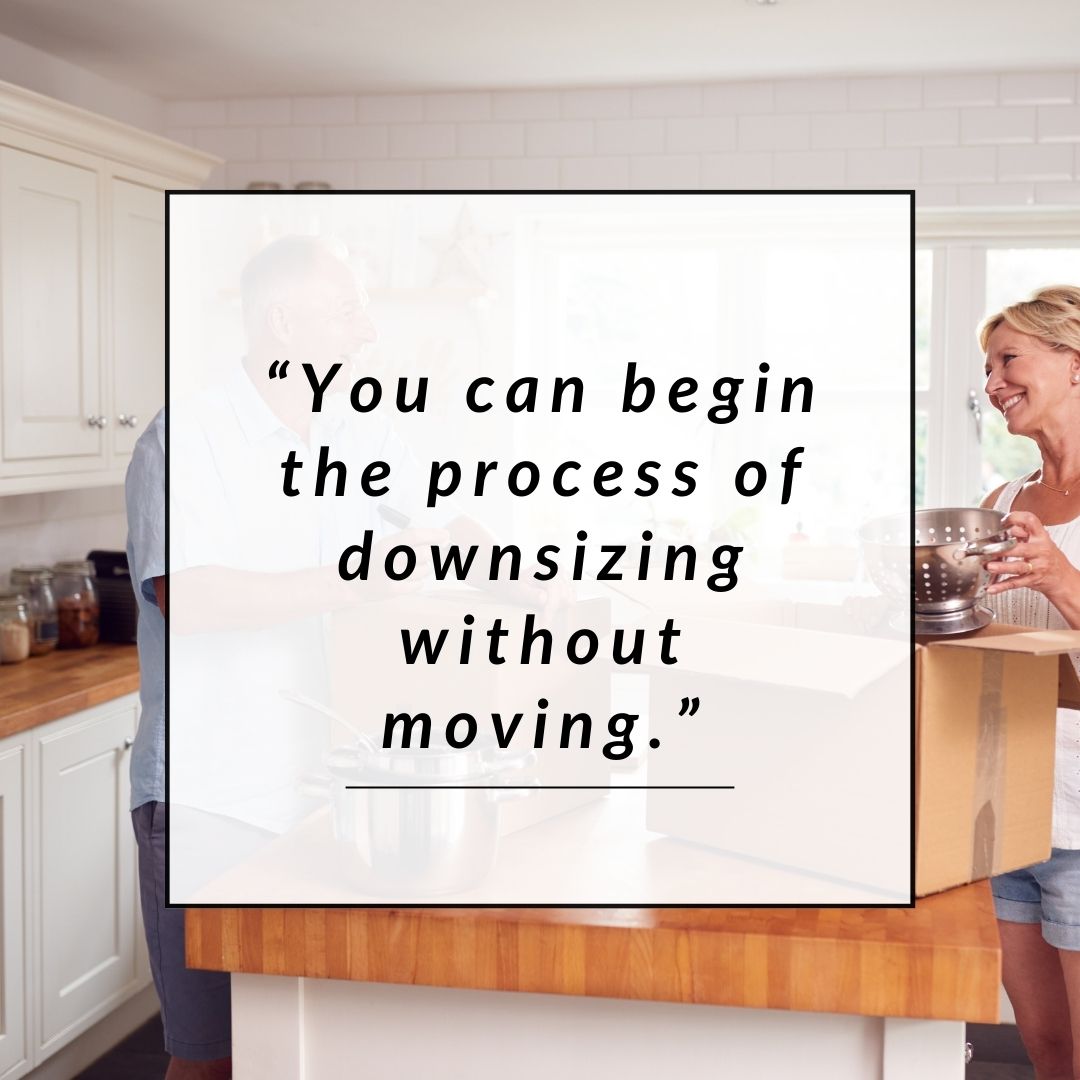 You Don't Have To Move In Order To Downsize
🗑️ Decluttering a house that someone has lived in for 30+ years can take a full year. Take small steps, lots of breaks, and let your loved one make the decisions. Downsizing is more than just sorting through possessions; it's a process of parting with memories and attachments. Approach decluttering with empathy, encouraging your loved one to share stories associated with items and helping them decide what truly matters. Your job is to do the heavy lifting, keep them on task, sort, and edit.
"It takes a senior over a year to sift through a lifetime's worth of belongings. Start early so they aren't overwhelmed with time constraints."
🧺Staying independent could be a safety issue, so do a walk-through of the home and discuss what can be done to retrofit the layout so they can safely be mobile. Helping them keep up the house is also crucial so they don't start to lose equity in their property. Simple changes like adding grab bars, ramps, or handrails can significantly enhance safety and comfort. Another common change is to get the laundry room upstairs so they don't have to navigate the basement.
🛠️ As we age, maintaining a home can become physically demanding. Help your senior loved one stay ahead of maintenance tasks, ensuring their living space remains safe and comfortable. You want to ensure that all the equity that has been built into that property is kept through regular maintenance and spending on upgrades to the big three: windows, shingles, and furnace.
👀 Do research on what options are out there, what the costs will be, and what timelines are like to take off the brunt of the load. Thoroughly investigate housing options that align with your loved one's needs and preferences. From independent living communities to assisted care facilities, understanding the available choices will empower you and your senior family member to make informed decisions. This is usually the biggest objection I hear about because there is so much involved in finding out what they can afford, and sifting through the options is incredibly overwhelming.
🗓️ Automate as much as possible, like bills, cleaning, driving service, outdoor snow removal, lighting, security, home care, etc. Anywhere you can alleviate stress, the better!
📝Creating a plan that isn't rushed can put your loved ones at ease so that when the time comes (whether they are ready or not), they will feel confident in what is happening with their belongings and home. Ensure their wills are also updated, executors of their estate are selected, and their final wishes are clearly communicated well before the time comes.
Recognize that downsizing can be overwhelming, and seniors may resist change. Be the driving force behind the logistics, researching potential new homes, and handling the necessary paperwork. This proactive approach can alleviate stress and facilitate a smoother transition.
Ice-Breaker Conversation Starter
"I've always loved this house, and I know you do too… is there anything I can help keep it in good shape?"
"You're spending a lot of money to keep up your house, and you have a lot of equity. Have you considered selling and using the funds to move somewhere more comfortable?
"Are there any changes we can do to the house to let you stay longer?"
"Have you thought about ever moving closer to us?"
Where Can I Get More Help?
Give Jessica a follow on Instagram as a dedicated resource for families facing the challenges of downsizing, a supportive hand throughout this journey @jessicadunnyqr. She specializes in helping seniors and their families navigate the emotional and practical aspects of moving to a more suitable living situation. Jessica and the JC Realty team are committed to making the downsizing process seamless and stress-free for seniors and their loved ones.
Jessica Dunn -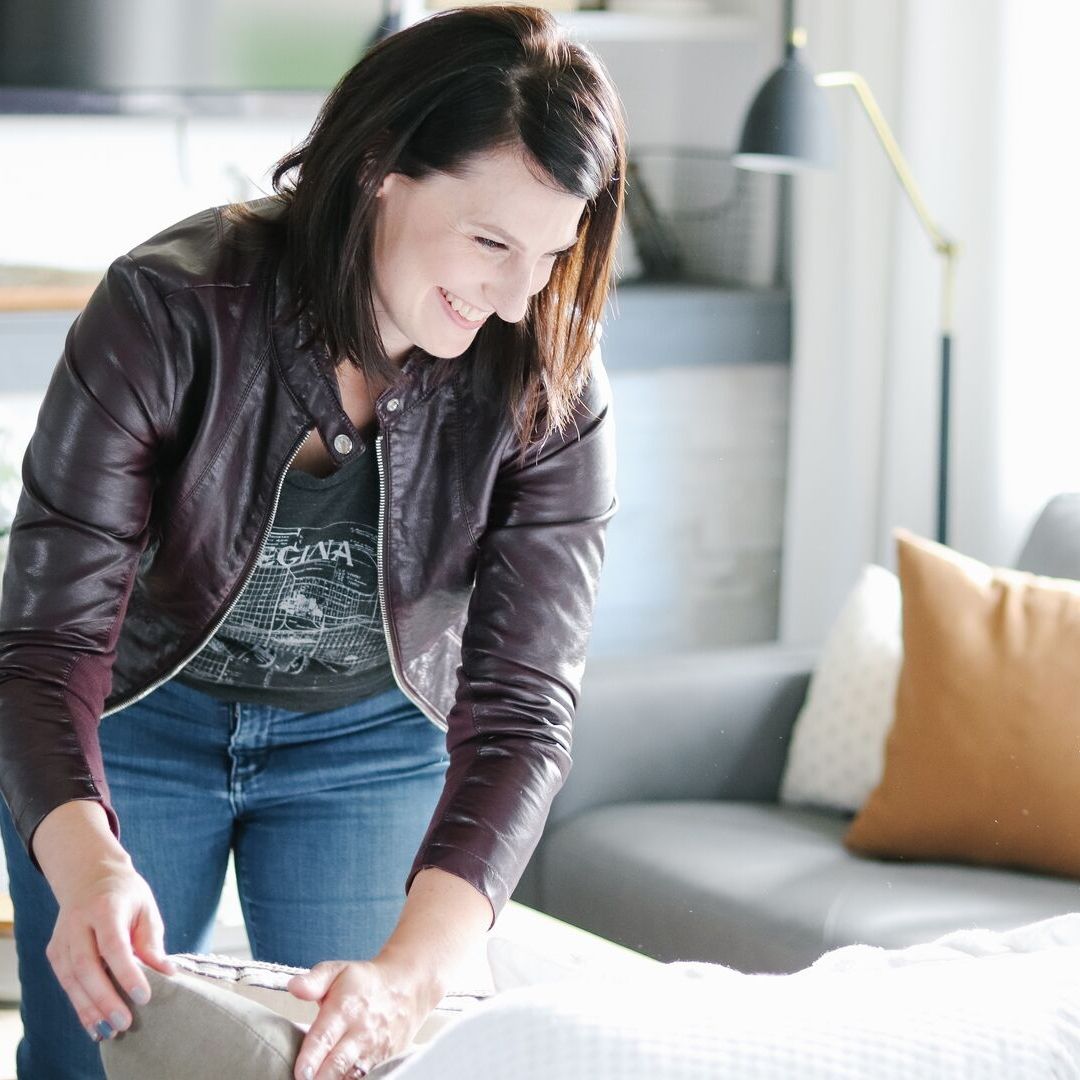 REALTOR®
306.531.8578 | [email protected] | @jessicadunnyqr