Get Your Listing Noticed This Fall
Posted by Jessica Dunn on Wednesday, September 27, 2023 at 2:31:03 PM
By Jessica Dunn / September 27, 2023
Comment
If you are considering listing your house ready for sale this fall, we got you covered! We show hundreds of houses a year, and these are the top things our buyers are checking out while we are at your showing. These five essential tasks to focus on will help you stand out from the rest of the crowd! Play into the season and pull on those heartstrings by creating a clean, well-kept, and cozy environment when potential homebuyers reach the front door.
1. Warm Welcome. From raking up the leaves, adding some autumn flair like a wreath and a new welcome mat to cleaning out dead plants and replacing them with fall foliage, make a great first impression and stand out from the get-go. Many buyers will judge your home before they walk through the door. Curb appeal is crucial!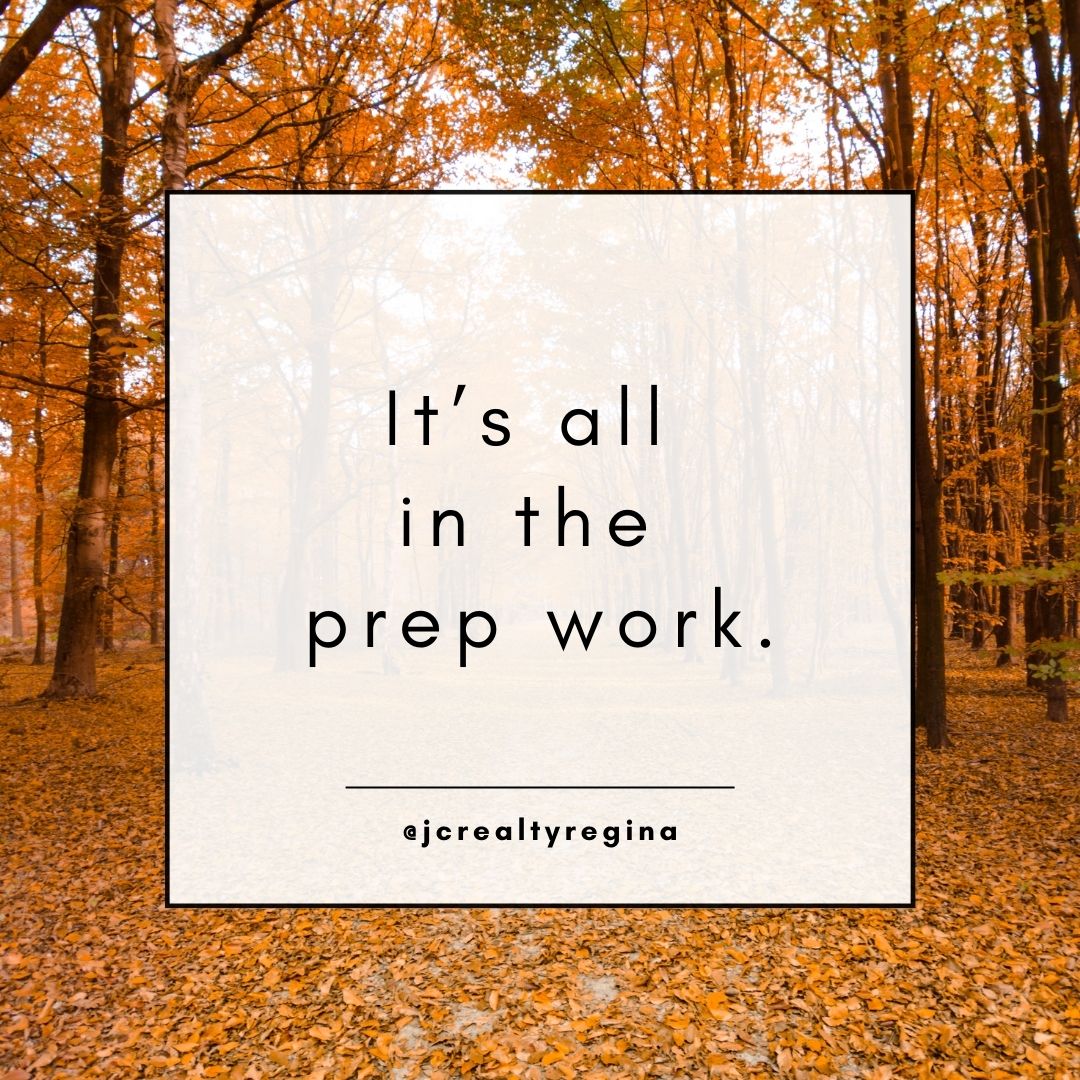 2. Minor Repairs. Tackle the small stuff like leaky faucets, squeaky doors, loose cabinet hardware, and sealing windows so they don't all pile up and scare away a potential home buyer or get beat up on the offer price.
3. Service The Furnace. Literally, create a warm and cozy environment by ensuring the furnace is serviced and the air ducts cleaned. This adds peace of mind to the potential buyer that you have taken care of the big stuff!
4. Deep Clean. Nothing says that you take care of your home more than a deep clean, inside and out. Don't forget gutters, exterior, windows, appliances, floors, walls, and appliances. Tackling a big clean before listing will also make it easier to maintain while showings are happening and even less of a hassle when you tackle the big move.
5. Leave The Light On. It's getting dark quickly these days, so make sure all the bulbs work inside and out so buyers can check out your property past 5PM! Proper lighting is key for every stage of the listing process, from photos to moving day.
If you are considering moving this season, reach out to the W2 Team today! We can help identify specific items for your to-do list that will make a huge difference when you hit the market. Remember, it's all in the prep work, and trust us, it's worth it!