Give Your Home A Mini-Makeover With These Five Renos That Don't Break The Bank!
Posted by Jessica Dunn on Friday, February 12, 2021 at 7:36 PM
By Jessica Dunn / February 12, 2021
Comment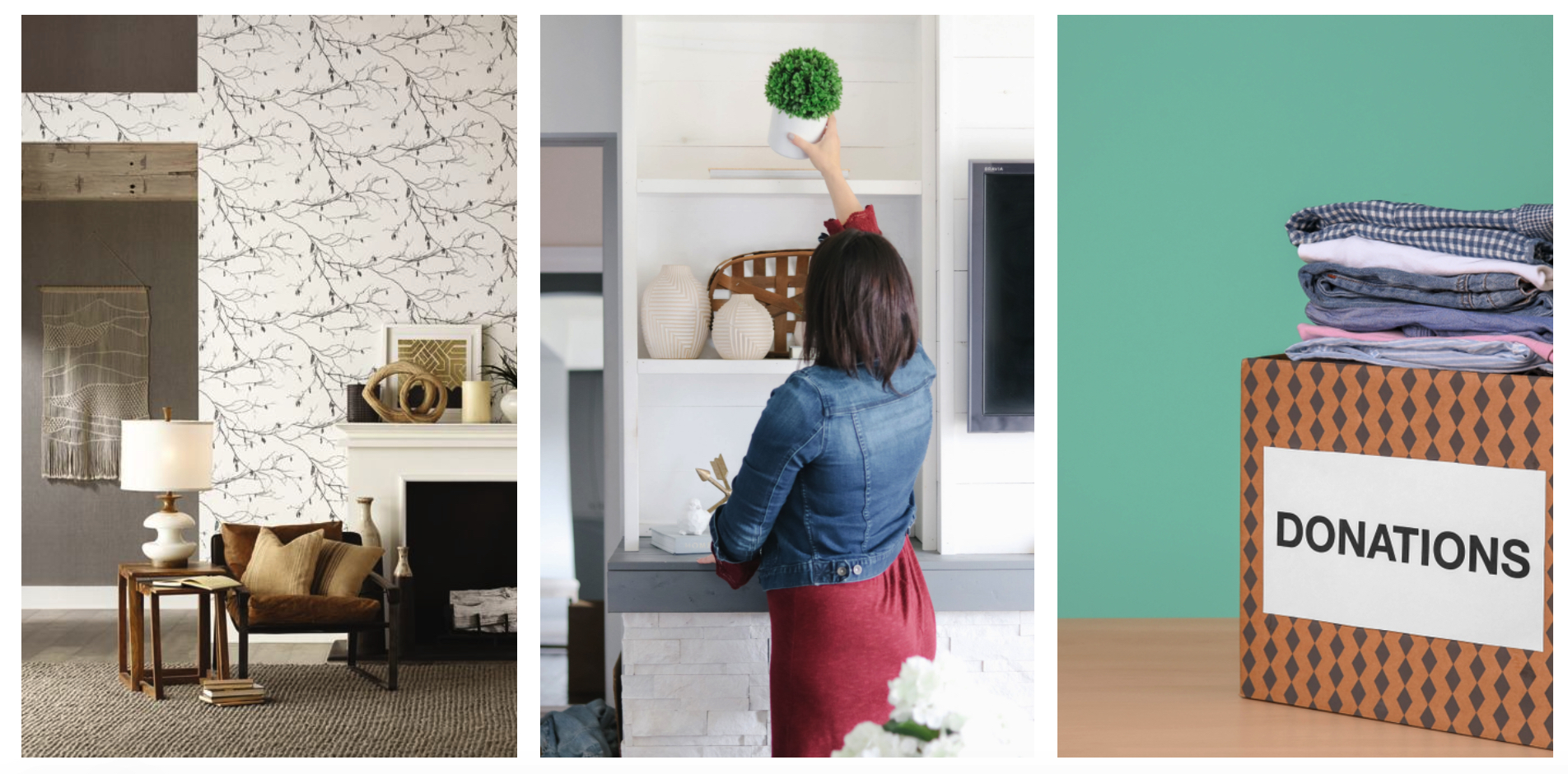 We get it. You've been cooped up in your home for months, and you are staring at the same bland walls day in and day out. Are you feeling like you are living this absurd Ground Hog Day over and over like we are!!!??? Well, let's cover some fantastic upgrades that you can tackle without breaking the bank! We're recapping the top five renovations that make an impact. And better yet, The Saskatchewan Home Renovation Tax Credit is now in effect, which may help you save a little too! Improve your home, improve your mood, all while keeping a little cash in your wallet! WIN-WIN-WIN!
Paint. This is by far the best bang for your buck. One can of paint can drastically change your space. It can enhance your mood, producing a calming effect if you struggle with anxiety and overwhelm, create the illusion of more space in a cramped room, or simply spice up the room with some personality! Paint is not just for walls either:
Punch up your front door with a bright, fun color.
Amp up your furniture with a bold, striking hit of loveliness.
Consider keeping those kitchen cabinets but modernizing them with a two-toned neutral palette.
Wallpaper. Like paint, wallpaper can add a lot of drama, set the mood, and provide another opportunity to introduce color, pattern, texture, and softness to a space. It's come a long way and has been on trend for a while, so jump on the wallpaper train to create an eye-catching focal point or that dreamy, luxurious master bedroom. We particularly love when we see a bold pattern in a 2pc. powder room because it packs a punch in a small space, and it's a great spot to add a little fun to your home.
Decor. Sometimes you just need a little shakeup! Maybe your space just needs a new piece of artwork, or repurpose an old coffee table. Changing your decor is one of the quickest ways to transform a room. Other ideas are to re-position your existing furniture, replace your stained area rug, or simply change out your throw pillows and blankets. It's incredible what minor changes you can do that will make your space feel brand new again.
Bath fixtures, hardware, and lighting. We often call these items the jewelry of your home. If you are tired of your bathroom, changing out your showerhead and faucets from that dated chrome to a sharp-looking matte black will instantly take ten years off your ensuite's life! The same goes with your builder-grade light fixtures (example: those awful globe lights) and your cookie-cutter cabinetry hardware. You would be surprised how these mini makeovers will give your home a refreshed feeling. It's like a facial but for your house!
De-cluttering and cleaning. Trust us, nothing is better than coming home to a clean, organized space where you decompress and unwind, but when you are working full time at home, your clutter and mess are on full display, all the damn time, and it seriously takes a toll on your mental health! If you are one of those people that is constantly cleaning and de-cluttering, you might need to go deeper than just the surface and get to the root of the problem, which, SPOILER ALERT... you probably have too much stuff to keep up with! A de-cluttering session won't just improve the feeling of your space, but it will impact your finances, sharpen your focus, deepen your relationships, and improve your overall health.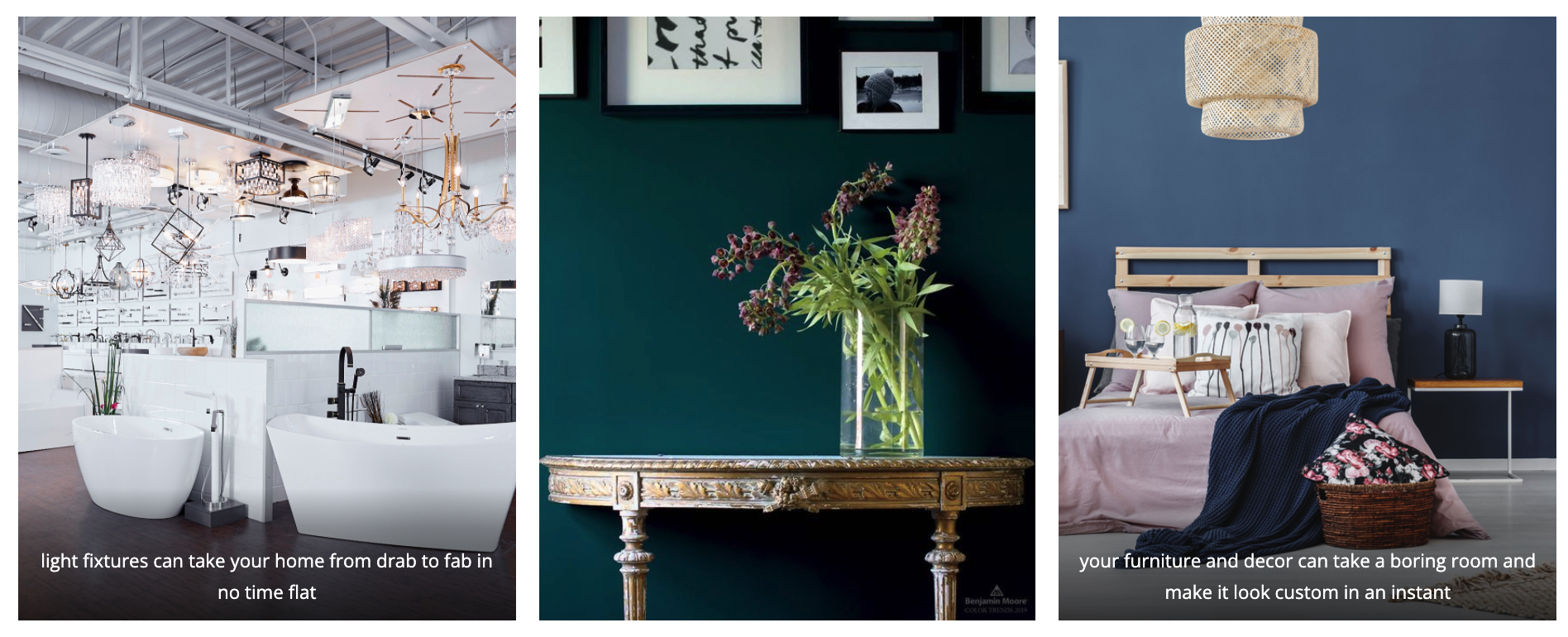 And the kicker is that most of these home renovations are covered under the Saskatchewan Home Renovation Tax! Here are the significant points you need to know:
Renovations need to be done to your primary residence between October 1st, 2020-December 31st, 2021 (so your rentals and cabins are out).
The renovation list is extensive, covering labor, materials, fixtures, equipment rentals, and permits to do the reno.
It excludes appliances, electronics, and furniture.
May be eligible to save up to $2,100 in provincial tax by claiming 10.5% tax credit on up to $20,000 of eligible costs over the span of 2 years with the max claim in 2021 - $11,000 and the max claim in 2020 - $9,000.
You'll need to keep receipts with vendor names, business address, GST number, and the type of goods and services rendered. You can't claim your own labor our your uncle Bob's either!
For more info about the Home Renovation Tax Credit, check out the Government of Saskatchewan's Website.